Financial Planning: Cryptocurrency for Advisors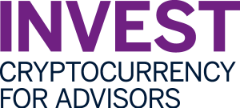 Ben Cruikshank, President of Flourish, will be joined by panelists to discuss:
Educational resources

ADV changes e.g., valuing client cryptocurrency assets

Changes to workflows in your practice
This event is virtual and complimentary.
Panelists include:
Matt Calabro, Executive Director, CSS
Dan Friedman, President, Digital Assets Council
Jackson Wood, Financial Advisor, Freedom Day Solutions
About Invest Cryptocurrency for Advisors:
"Invest Cryptocurrency for Advisors is where the industry's top minds will come together to decide what's real and what's vapor in the chaotic crypto space. From banks and wealthtech leaders to asset managers and regulators — the community will gather to demystify cryptocurrency and separate the real opportunities from the momentary trends."
Can't make it but interested in learning more? Reach out.
Get updates on Flourish straight to your inbox.