Announcing Redtail integration

April 4, 2023
Estimated reading time: 1 minute
We're excited to announce the launch of an integration with Redtail, the market-leading CRM solution for financial advisors. The integration will enable advisors to quickly and easily prefill end-client applications using data stored in Redtail and then invite clients with the press of a button within Flourish.
Justin Burrow, Chief Operating Officer & Partner at Ryan Wealth Management commented on the integration: "We're very pleased with how Redtail data is used within Flourish. The integration is extremely easy to use, and having our data easily accessible whenever necessary is ideal for our firm. It's great to see Flourish continuing to innovate by prioritizing integrations with the systems we use every day."1
Learn more about the integration and get a step-by-step walkthrough below.
If you have any questions, please contact our Support team. We're always happy to help.
Sending an invitation with the Redtail integration: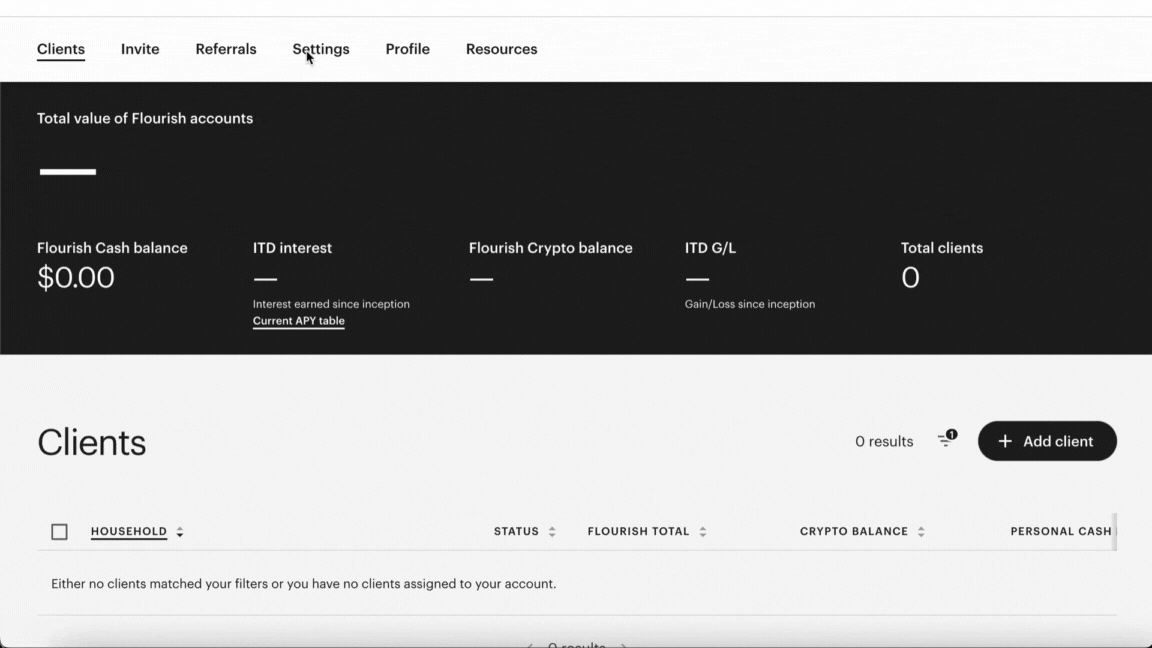 Prefilling application and sending an invitation with the Redtail integration: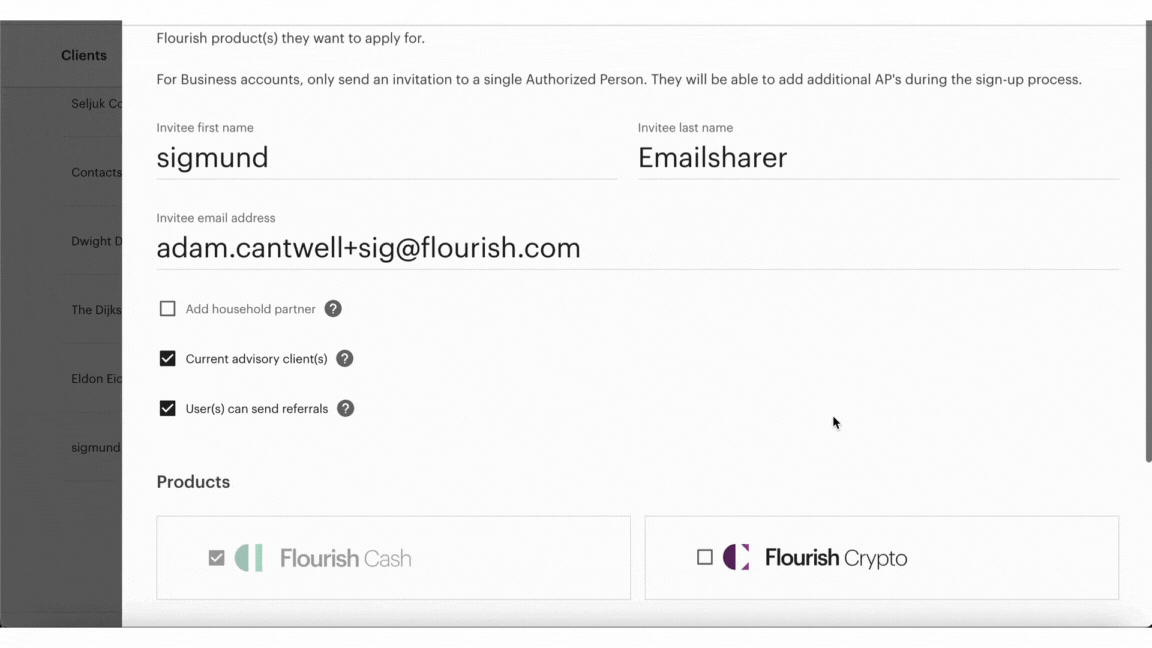 Redtail and Flourish are separate and unaffiliated entities.
About Flourish
Flourish builds technology that empowers financial advisors, improves financial lives and retirement outcomes, and delivers new and innovative investment options to advisors. Today, the Flourish platform is used by more than 500 wealth management firms representing more than $1.5 trillion in assets under management. Flourish is wholly-owned by MassMutual. For more information, visit www.flourish.com.
Interested in learning more about Flourish Cash?