The Flourish team talks Financial Literacy

April 25, 2023
Estimated reading time: 3 minutes
At Flourish, we consider ourselves lucky to be able to talk about money with advisors and clients all year long. But for Financial Literacy Month, we wanted to look across our organization and ask members of the Flourish team their thoughts on financial literacy. What financial literacy means to us, why it matters, and where to get it.
The average Flourish employee looks quite different from the average client of our RIA customers. Our NYC-based team is comprised of highly-educated software engineers, data analysts, product managers, designers, sales, marketing, and legal professionals. With an average age from late 20s – early 40s, we aren't the typical RIA client, but may represent the clients of the future. Read on to hear our take on financial literacy.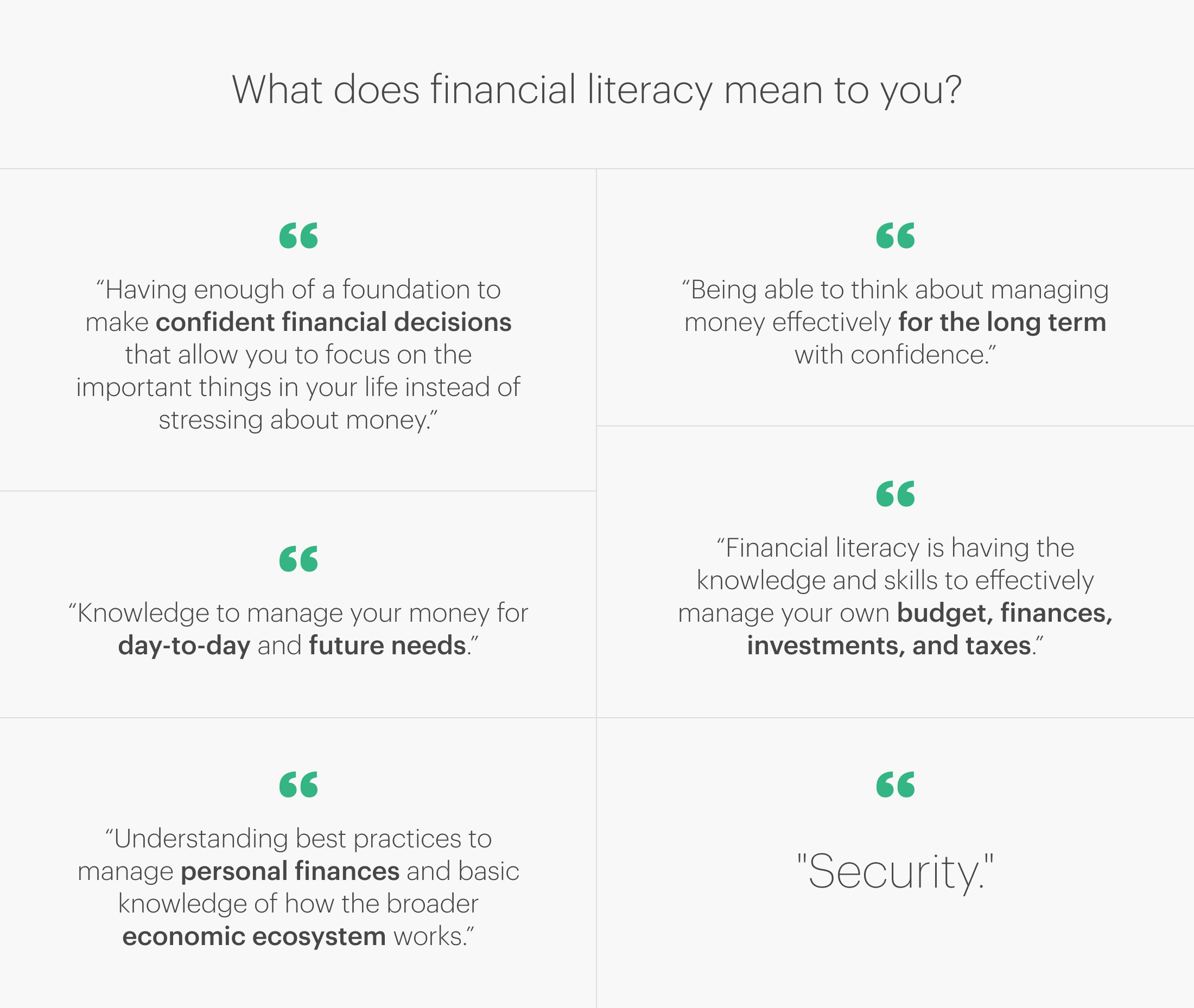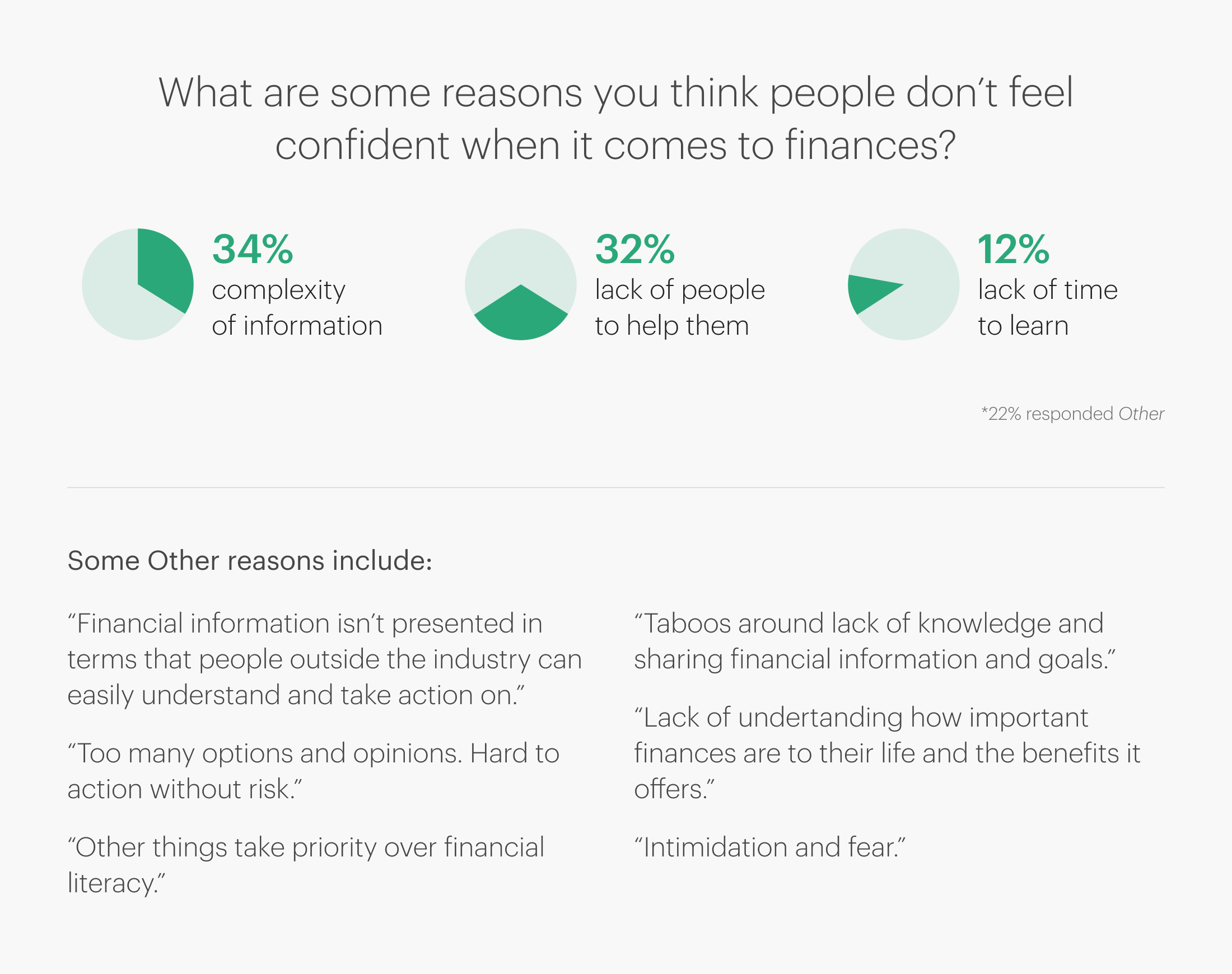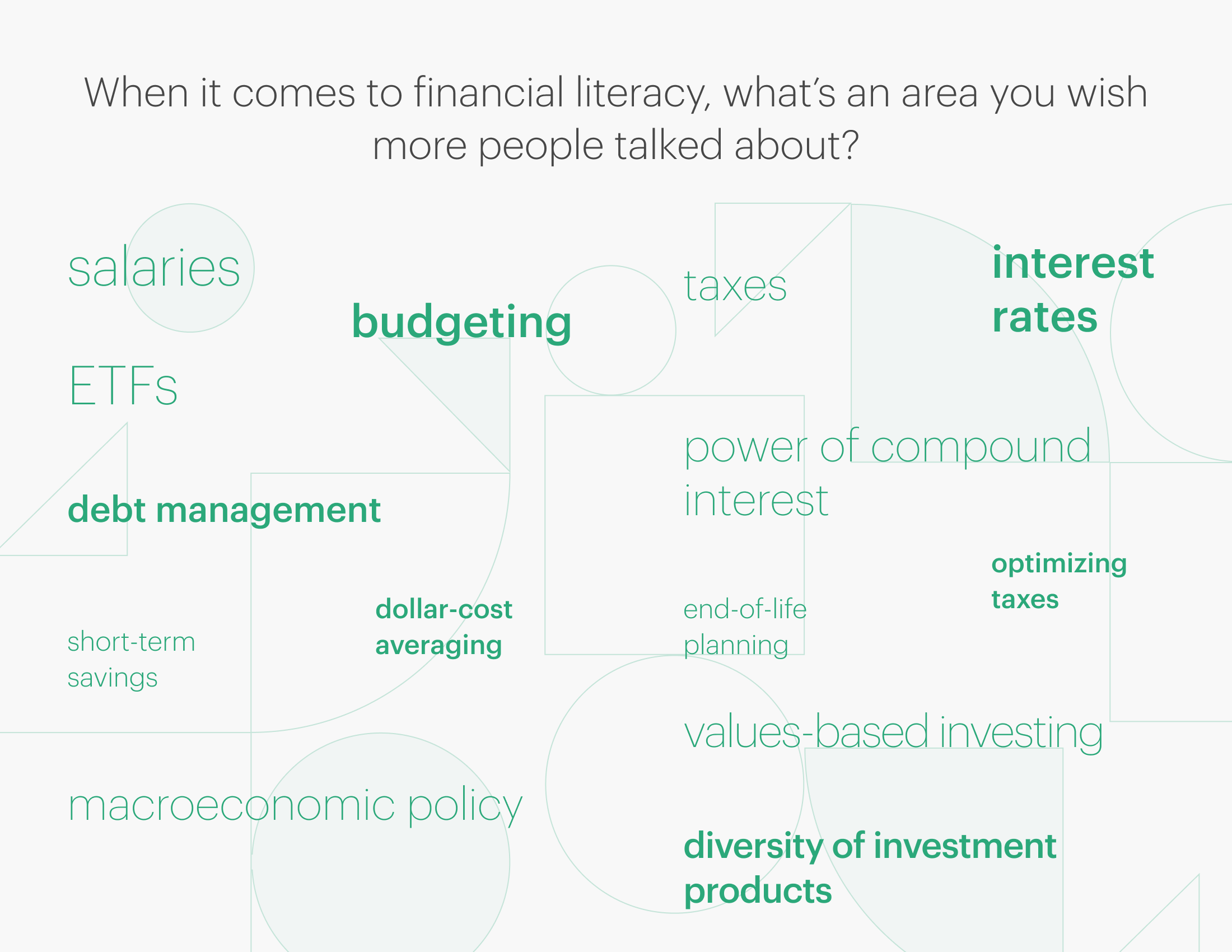 Favorite educational resources from the Flourish team:
Online:
Investopedia
NerdWallet
The Wall Street Journal
The New York Times business
Kitces' Nerd's Eyeview
theSkimm Money
Fidelity Smart Money
Fidelity Women Talk Money
Seeking Alpha
Bloomberg
CNBC
Millennial Money (Hosted by CNBC)
Motley Fool
CoinDesk
Axios Markets
Books:
The Intelligent Investor by Benjamin Graham
The Psychology of Money by Morgan Housel
A Random Walk Down Wall Street by Burton G. Makiel
Suze Orman books
The White Coat Investor by Dr. James M. Dahle
The Wealthy Barber by David Chilton
Rich Dad, Poor Dad by Robert Kiyosaki
The Bible of Options Strategies by Guy Cohen
The Simple Path to Wealth by J. L. Collins
Podcasts:
The Money Guy Show
NPR's Planet Money
WSJ's Your Money Briefing
Marketplace
Fintech Insider
Finances are shifting from an off-limits topic to something that the next generation is increasingly more comfortable discussing. As resources to gain financial literacy expand, it's clear that having a person to help navigate beyond the noise can bring a greater sense of confidence. It's important for advisors to keep a finger on the pulse to understand how today's clients and the next generation of clients are thinking about finances in order to know how to best reach them.
This information is intended solely for informational purposes and is not investment advice. The results represent the opinions and experiences of the survey respondents, and do not necessarily reflect the views or policies of Flourish.
About Flourish
Flourish builds technology that empowers financial advisors, improves financial lives and retirement outcomes, and delivers new and innovative investment options to advisors. Today, the Flourish platform is used by more than 550 wealth management firms representing more than $1.5 trillion in assets under management. Flourish is wholly-owned by MassMutual. For more information, visit www.flourish.com.
Interested in learning more about Flourish Cash?