Flourish CEO Max Lane's 5 takeaways from the March 2023 Fed meeting

March 24, 2023
Estimated reading time: 3 minutes
Following the March 23 Federal Open Market Committee (FOMC) meeting, Flourish CEO Max Lane gathered with our Treasury & Operations team to discuss the Federal Reserve's announcement to increase interest rates a quarter-point, the economic state of affairs, comments from Fed Chair Jerome Powell, and the Summary of Economic Projections. Here are Max's key takeaways and thoughts on how advisors can help clients make the most of these uncertain times.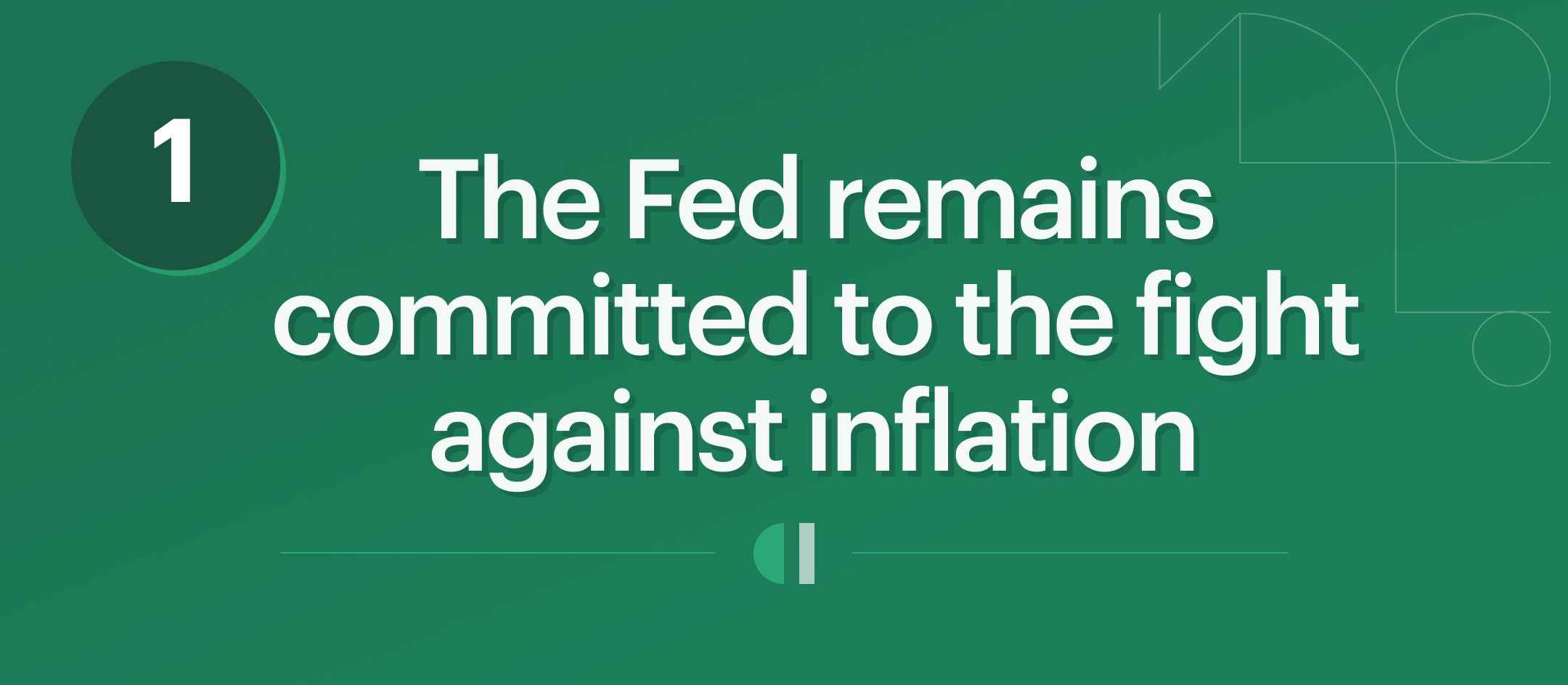 On Wednesday, March 22, the Federal Reserve announced that it would increase interest rates by 25 basis points. It was the FOMC's ninth consecutive rate increase, reflecting the Fed's commitment to fighting inflation.

The Fed has been raising rates at the most aggressive pace in history as it aims to get inflation under control, yet the job market remains strong and consumer spending hasn't slowed enough. Despite recent bank turmoil, Powell still clearly believes that inflation is the top priority.
The dot plot, which summarizes the FOMC's outlook for the federal funds rate, indicates that 17 out of 18 members are forecasting higher rates this year, even in the midst of stress in the banking system. While the dot plot is not a crystal ball, 14 out of 18 FOMC participants predict that rates will remain above 4% through the end of 2024, indicating that the Fed believes elevated rates are here to stay.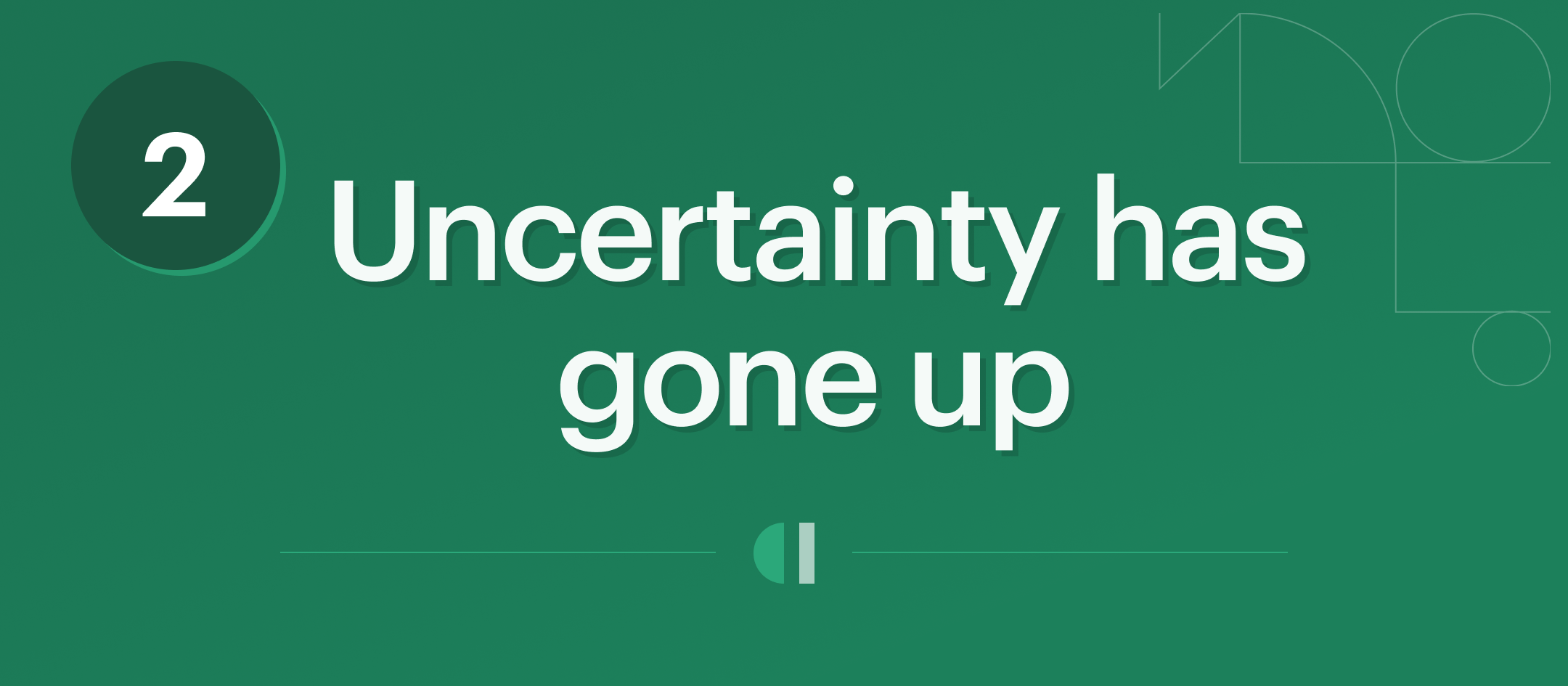 'Uncertainty' was a key message that came across from Powell. Just a few weeks ago, the Fed was laser focused on fighting inflation. While it remains committed to the fight, Powell made it clear that they are aware that recent stress in the banking system could have an impact on policy. Things have shifted and the Fed is forced to reconsider its stance.

Following stress in the banking system, banks may now inherently be more risk averse, make fewer loans, and raise underwriting standards, which will effectively tighten credit. Powell wants to wait and see what impact bank behavior has on credit tightening before committing to future interest rate policy.

The bank environment has made it harder to predict where the Fed goes from here, but there are actions advisors can take now.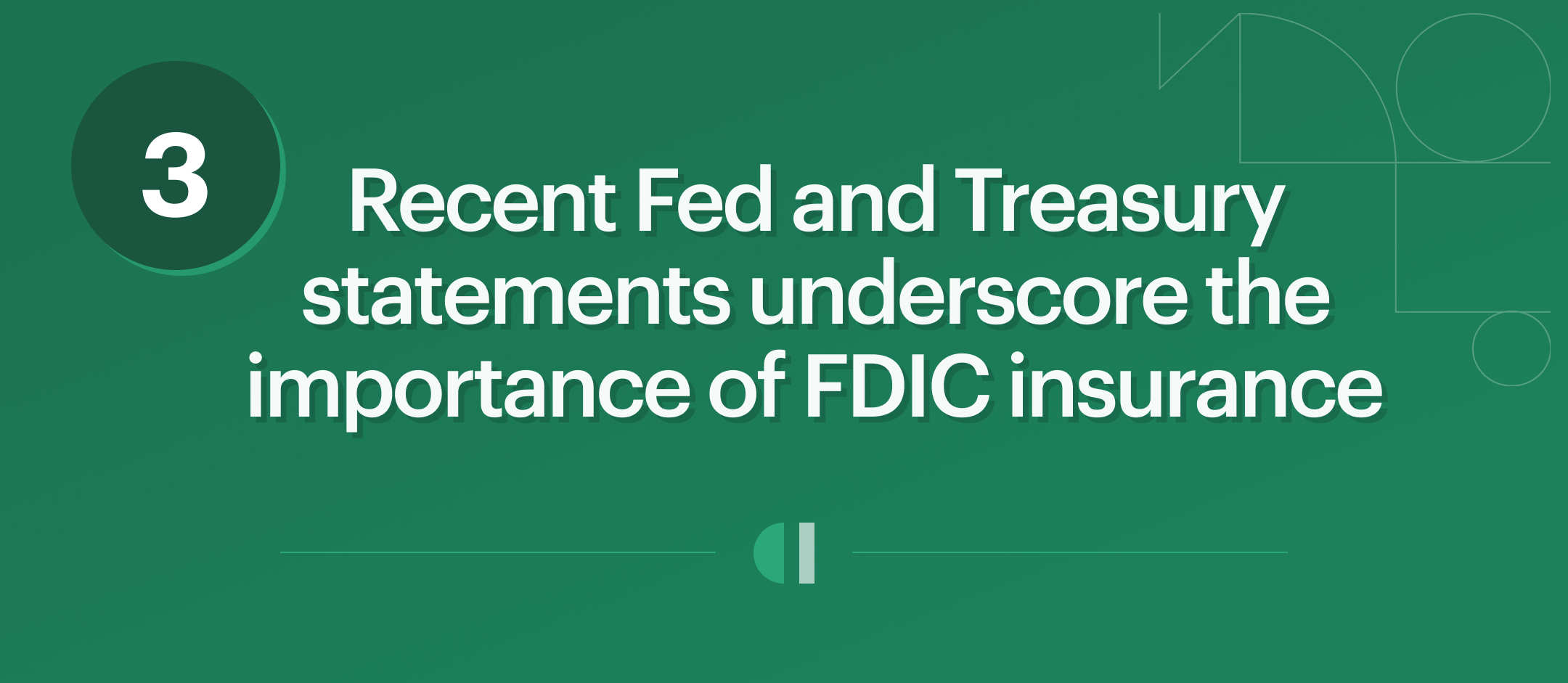 In the press conference announcing the rate increase, Powell stated: "We have the tools to protect depositors when there's a threat of serious harm to the economy or to the financial system and we're prepared to use those tools. I think depositors should assume that their deposits are safe." However, when speaking to senators on Wednesday, Treasury Secretary Janet Yellen said that blanket deposit insurance "is not something that we have looked at ... in any way." The lack of clarity underscores the need for depositors to ensure that their funds are covered.

The importance of FDIC protection has been really highlighted over the past couple of weeks. We're whipsawing in such a short amount of time that it's going to have an impact and will create stress in our system. Yet the Fed has made it clear that it is willing to endure sacrifices in order to get inflation under control.

The time is now for financial advisors to focus on holistic risk management, even for assets that live outside the portfolio. Advisors should be talking to clients about how much cash they have, where it's held, and how they can be sure it's safe. There's uncertainty right now, but investors can take comfort in the FDIC's track record; no depositor has lost a single penny of FDIC insured money since its inception in 1933. Advisors who are proactive today will help clients go about their lives with confidence.



During the press conference, Powell acknowledged that the banking situation "could easily have a significant macroeconomic effect, and we would factor that into our policies."

Given where inflation and interest rates are, it's a moment for advisors to be proactive about helping clients keep held-away savings safe and take advantage of increased yield whenever possible, particularly because inflation has not receded to the Fed's target 2% level. Clients may be inclined to hold funds in large money center banks, but in doing so, they may actually commit to losing real dollars over the coming year.

Flourish Cash1 was designed since inception to deliver closer, more efficient access to the broader macro interest rate environment and to provide higher FDIC insurance.2 We're proud that Flourish has helped clients receive millions of dollars in interest each month while keeping funds safe – all while putting advisors at the center.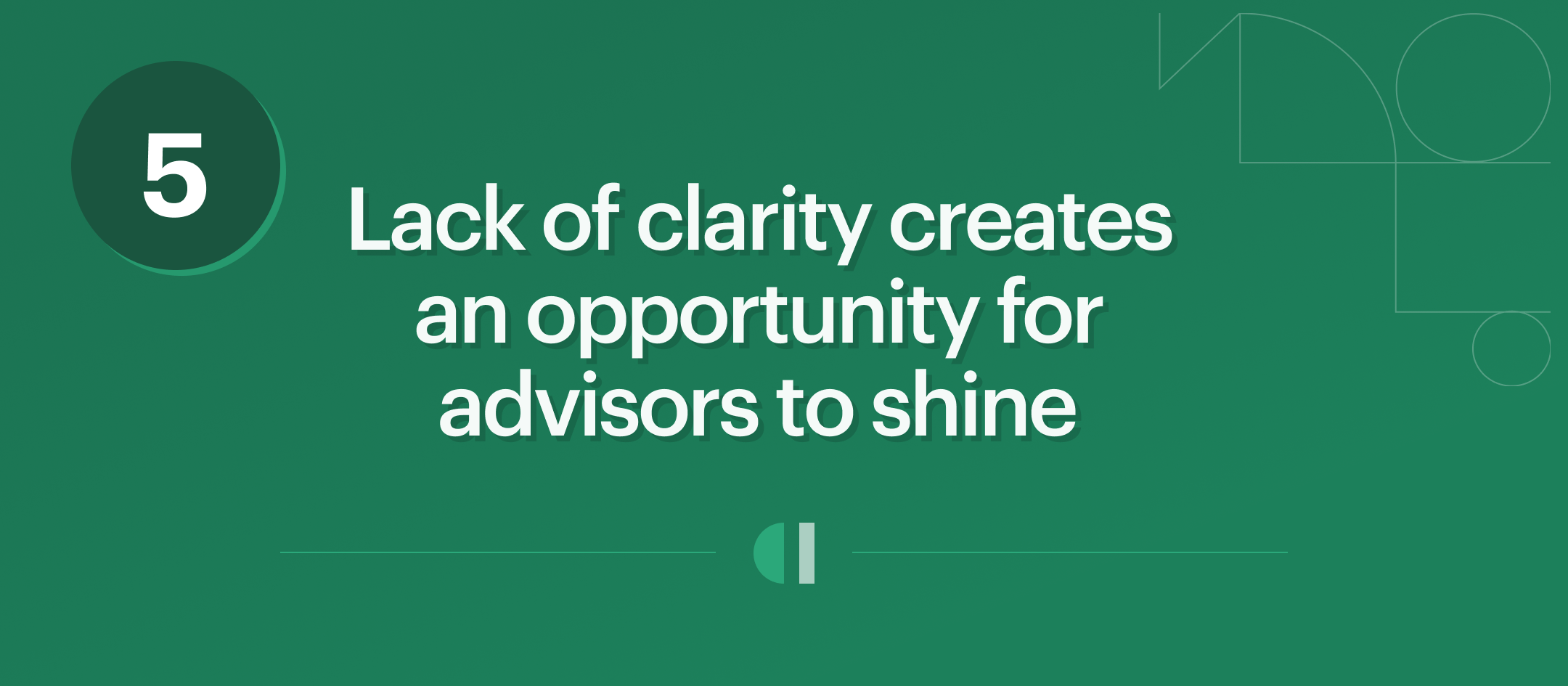 Cash is emotional. While clients commonly hold cash for pragmatic reasons, often it simply helps them sleep well at night. Advisors have the opportunity to help the financial well-being of their clients, which in turn improves their emotional well-being.

Normally, most Americans do not tune in to FOMC policy meetings. However, given recent events, this isn't just financial news, this is front-page news. In this period of uncertainty, it's a chance for financial advisors to shine. Check in with clients, have a conversation with them and see how they're feeling.

Clients are looking for support, looking for somebody to make sense of the current economic situation and provide assurance. Advisors are well positioned to do just that.


This material is intended for information purposes only, and does not constitute investment advice, a recommendation or an offer or solicitation. The data presented and opinions expressed are as of March 2023 and are subject to change. Investing involves risks. Past performance is not indicative of future results.
About Flourish
Flourish builds technology that empowers financial advisors, improves financial lives and retirement outcomes, and delivers new and innovative investment options to advisors. Today, the Flourish platform is used by more than 500 wealth management firms representing more than $1.5 trillion in assets under management. Flourish is wholly-owned by MassMutual. For more information, visit www.flourish.com.
Interested in learning more about Flourish Cash?