The Cash Opportunity for Advisors ebook
The Cash Opportunity for Advisors explores why clients' held-away cash – the reserve cash sitting outside the portfolio – matters. The ebook describes how gaining visibility of cash can help advisors expand client trust, enhance the relationship, and help advisors build their business. It then outlines how RIAs can be successful with rolling out a cash solution within their firm and to their clients.
Click below to download the ebook.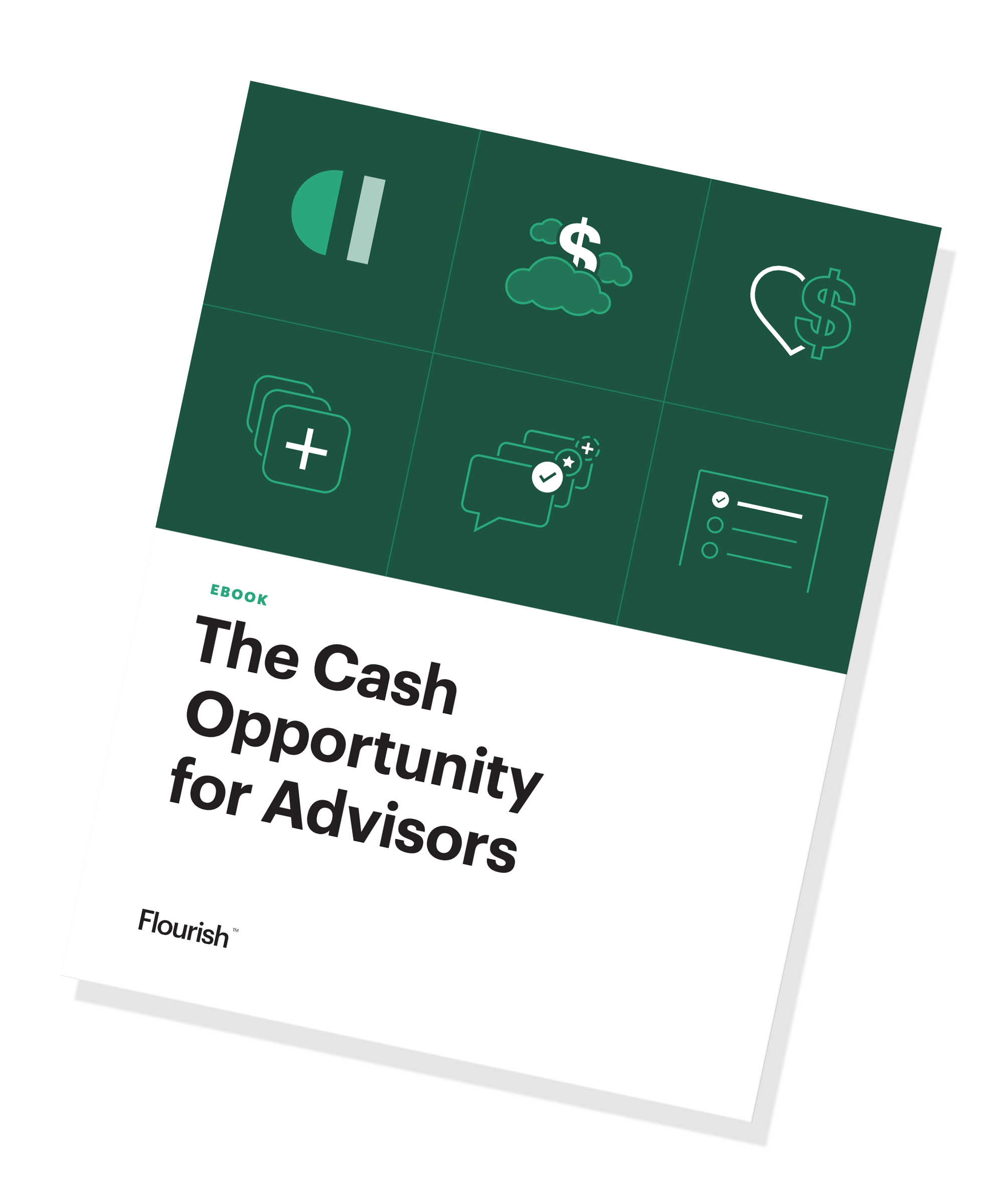 Reach out to learn how you can start using Flourish Cash1 with your clients.
About Flourish
Flourish builds technology that empowers financial advisors, improves financial lives and retirement outcomes, and delivers new and innovative investment options to advisors. Today, the Flourish platform is used by more than 550 wealth management firms representing more than $1.5 trillion in assets under management. Flourish is wholly-owned by MassMutual. For more information, visit www.flourish.com.
Interested in learning more about Flourish Cash?